We're a full-service casting and production facility located in the heart of the film industry in Rome.
Since 1996 we connect clients with the most suitable professional actors,
making us one of the best known and reliable casting studios in Italy.
We bring life to film, TV and commercials.
By choosing to hold your next casting session at Imago Casting your are opting for one of the most trusted names in the italian casting industry. With more than 20 years of experience, we provide our clientele with the best know-how in talent research.
Whether you are casting for film, television or commercial productions, our studio has been crafted to deliver professional quality auditions quickly and promptly with the highest quality of service.
If you're planning to shoot in Italy, we can also prompt you to the best casting director to suit your needs and sucessfully fulfill your project.
Our studio is a hub for the most prolific both italian and international casting directors who choose our studio for their casting sessions.
In addition to having long term relationships with casting directors and all premier talent agents, we have also built an extended in-house database of talented union and non-union actors, models and real people to help you book the best talent.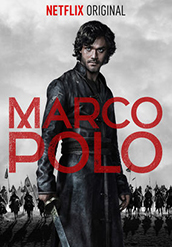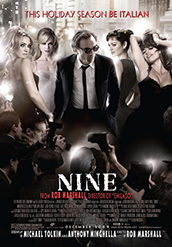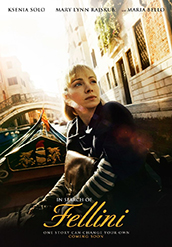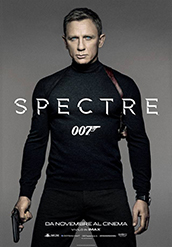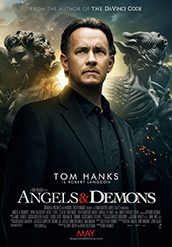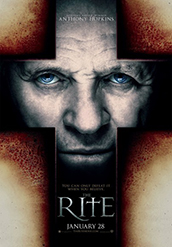 Imago Casting provides two professional state-of-the-art studios for all of your audition, reharsal and filming needs.
Discover why we're firmly positioned at the top of the industry.
STATE OF THE ART STUDIOS.
STUDIO EQUIPMENT
• Professional Lighting
• Sony PXW-FS5 Camera
• Sony NEX-FS100EK Camera
• Black Magic Cinema 2.5K Camera
• JVC GY-HM700U Camera
• RED Epic Dragon 6K Camera
• Sennheiser shotgun & wireless microphones
• 60" Flat Monitor
• Seamless Colorama backdrop rolls in different shades
• Chromakey blue and green screen
STUDIO FEATURES
• Two fully equipped studios
• Make up and dressing rooms
• Ultra-fast 100 Mbps Broadband Wireless Internet
• High-Definition Videoconferencing/Mobile Telepresence
• Fully equipped production office
• Kitchenette
On-site experienced multilingual Casting Directors, DOP, Camera operators, technicians, photographers, readers and assistants to suit any request.
Our studios can also be hired for film/video production, from shooting to post-production. We can also provide high-experienced crew upon request.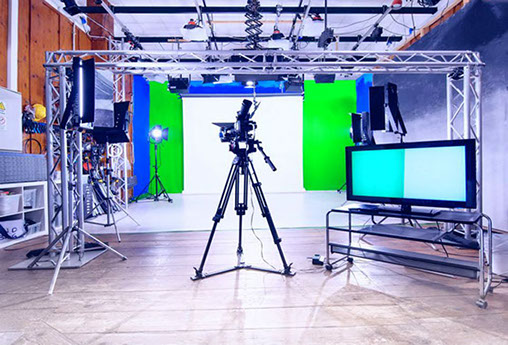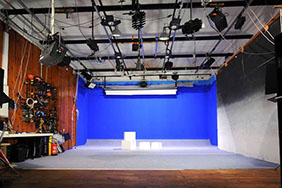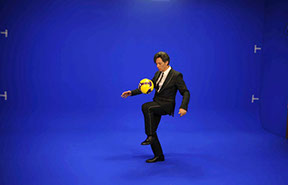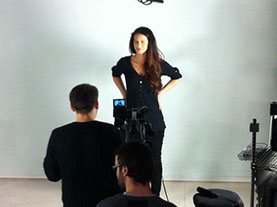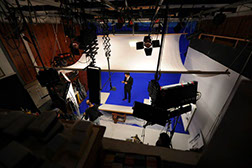 Throughout more than 20 years of experience, we have worked with some of the most important names in the entertainment industry, from Academy Award™ winner directors to the most acclaimed actors, filmmakers, producers and leading movie studio brands around the world. Our ever expanding client list includes:
DIRECTORS & PRODUCERS
• Ron Howard
• Gabriele Salvatores
• Anton Corbijn
• Marleen Gorris
• Giuseppe Tornatore
• Rob Marshall
• Bob Weinstein
• Paul Weitz
• Petra Biondina Volpe
• Robert Dornhelm
• Sam Mendes
• Luca Miniero
• Mikael Håfström
• Nancy Cartwright
• Tomy Wigand
• Luis Prieto
• Alessandro D'Alatri
• Christian Duguay
• Carlo Verdone
• Gabriele Muccino
• Ricky Tognazzi
FILM & TV STUDIOS
• The Weinstein Company
• Relativity Media
• Focus Features
• Columbia Pictures
• Netflix
• Amazon Studios
• Zodiac Pictures
• HBO Films
• EON Productions
• Fremantle Media
• New Line Cinema
• Indiana Production
• Orlando Film
• Jean Vigo
• Rai Cinema
• Lotus Productions
• Cattleya
• Lux Vide
• Filmauro
• 360 Degrees
• Mad Rocket Entertainment
COMMERCIALS
• The Coca Cola Company
• Findus
• Barilla USA
• Kraft
• Procter & Gamble
• Ikea
• Bulgari
• Vodafone
• Danone
• Valentino
• Lavazza
• Häagen-Dazs
• HP
• Listerine
• Volksvagen
• Tim
• HSBC Bank
• McDonald's
• Buitoni
• Chicco
• Wind
IMAGO CASTING
Via Marianna Dionigi, 29 00193 Roma
Tel. +39 06 3265 1485 / 06 4543 8929
Taxi Rank: Piazza Cavour (1 minute walk)
Nearest Metro stop: Lepanto